Download the full QuiltCon catalog here.
If you'd like to purchase a print version of the catalog you can do so here.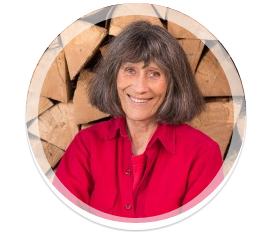 Gwen Marston – Keynote Speaker, Workshops, Special Exhibit
Gwen Marston is a professional quilt teacher, author and artist. She has taught and lectured both nationally and internationally since the late 70's, and for thirty years, she ran a series of five retreats near her home in northern Michigan. She is perhaps best known for sharing her methods for making quilts without patterns, a process she refers to as "Liberated." She has written 27 books, two of which won awards: Mary Schafer: American Quilt Maker, was awarded a 2005 Michigan Notable Books award, and 37 Sketches won a 2012 New York Book Show award. Gwen has had twenty-nine solo exhibits and participated in many group shows. In 2013, she had an exhibit at the Taupo Art Museum in Taupo, New Zealand, and an exhibit of her work was shown at the Dennos Art Museum in Traverse City, Michigan Jan 18-April 27, 2014.